Looking back, I can hardly recall a time when CP wasn't scrambling all about the house. At 15 months old, he's long since traded his penguin-like waddle for a full-on toddler run. As such, he has about as many facial bruises as you might expect would appear on a semi-blind, semi-drunk amateur stilt walker.
But, in fact, it wasn't all that long ago that our little nugget became uprightly mobile. Connor took his first lurching steps forward at exactly 11 months old, on August 29, 2010. It only took about 4 weeks to go from this:
note: no babies were harmed in the filming of this video, I promise.
and this:
to an independent explorer:
and brave ambulator:
With a little bit of direction & a lot of practice: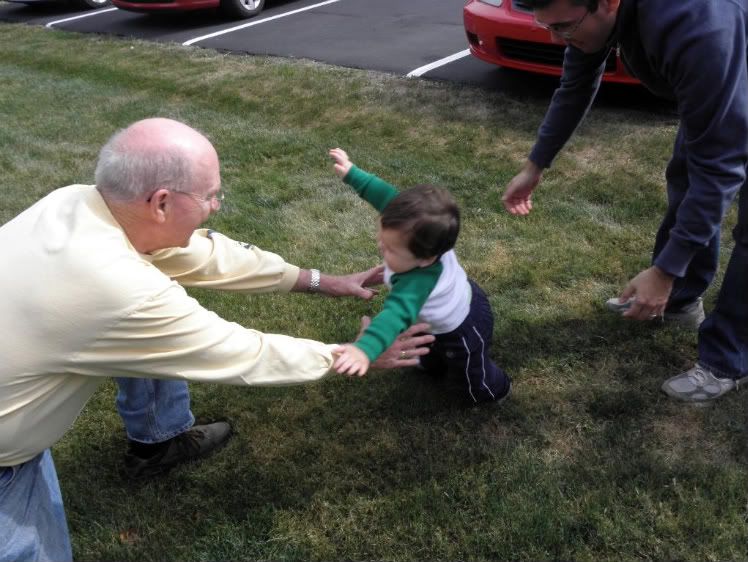 Connor shortly perfected the art of forward progress & added some fancy moves for style points:
At any given moment these days, you can find him (1) squeezing behind the living room gate ineffectively cordoning off the fireplace and TV wires; (2) turning on the cold water faucet in the bathtub; or (3) flushing every toilet in the house. He never. stops. moving. I follow behind, doing my best to save his beautiful face from the wrath of hidden hazards, documenting his steps, and beaming with pride.